Sharing is caring. However, if you are sharing food with your pets, you need to be extra careful. The eatables that you are sharing with your pet might or might not be compatible with your pet's digestive system. Hence, it is prudent to do some research on the food item before feeding the animal. Rabbits are particularly sensitive towards a broad range of fruits and vegetables. Hence, you have to be extra cautious, in case you are a proud owner of a fluffy rabbit. Rabbit food is not limited to carrots; they can eat plenty of other stuff. Can rabbits eat cilantro? A question that we are going to answer in this discussion. 
What is cilantro?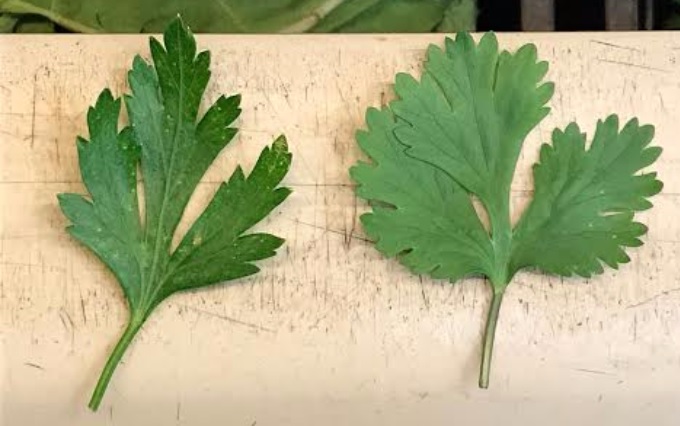 Coriander. How often do you use coriander in everyday cooking? Cilantro is essentially coriander. It sounds confusing, but let us explain. Yes, these are two different herbs. However, they come from the same plant. The leaves and the stem of the coriander plant constitute cilantro. Will it surprise you very much that in Spanish, cilantro stands for coriander? Anyhow, cilantro is a very popular herb among humans. It is widely used in different dishes; its leaves find use in modern-day cuisine. Its useful properties are directly linked with the freshness factor, which is quite hard to maintain. There are many health benefits associated with cilantro as well, we will discuss them wither reference to rabbits, in detail.  
Nutritional facts
Cilantro has a very low-calorie content. Not only that, but cilantro is also fat-free and has an appropriate amount of carbs to offer. It has a high fiber content as well. However, the real value of the herb lies in the vitamins and elements it has. Cilantro is enriched with not one, but different sorts of vitamins. These include vitamins A, C, E, and K. Not only that but it is enriched with certain other elements of benefit as well. Iron and potassium are the key elements, to name a few. The impact of these nutrients is discussed at a later stage in this article.
Can rabbits have cilantro?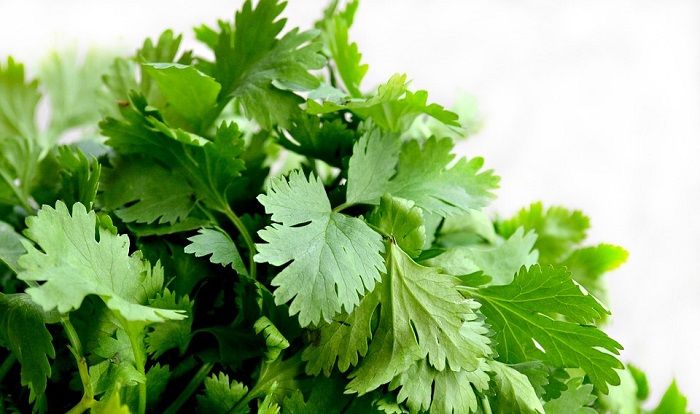 Let us first answer the question, around which this debate has been orchestrated. Can rabbits have cilantro? The short answer is yes; your fluffy friend can nibble on this plant, without any major health risks involved. However, that is the short answer. You need to know a bit more about feeding cilantro to your rabbit, before you grab a bunch of these leaves, and feed it to your rabbit. How often, how much, and how should you feed your furry little friend are all important questions that need to be answered. Cilantro is loved by rabbits, so you need to be careful that your pet does not lure you into feeding the little rascal, more than appropriate.
Is it necessary to feed your rabbit cilantro?
As we said before, rabbit food is not comprised of rabbits only. There is a whole bunch of stuff, which rabbits eat. Hay, spinach, blended seeds; some fruits in small quantities, and of course, water. In such a scenario, should you really by feeding cilantro to your rabbit, a question that you must ask yourself. To be honest, everyone loves a change and we are sure that your rabbit would love one too, that in the diet. Introducing cilantro might break the monotony of eating carrots or hey all the time. However, this sort of stuff must be given in moderate amounts only. We will talk about the quantities later, but now, keep in mind that you don't need to feed cilantro to your rabbit.
Health benefits associated with cilantro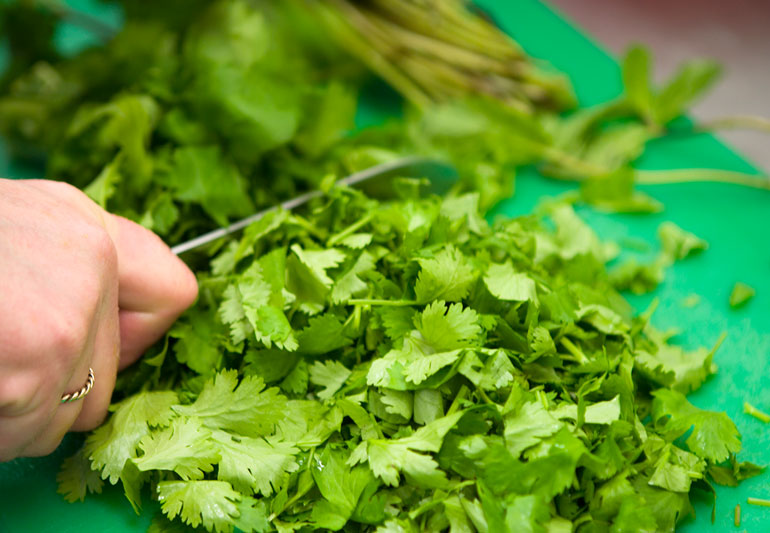 We mentioned all the nutrients that are found in the cilantro earlier. Let us have a look at how these are beneficial to your rabbit's health. Well, fiber first. Fiber has been shown to have a marked positive impact on the digestive process in rabbits. It speeds u the metabolic processes taking place inside your pet's body. It also makes sure that your rabbit does not develop conditions like constipation. We also saw that cilantro has practically zero fat. That means that the risk of your rabbit getting obese after nibbling on this herb is also zero.
Then there are vitamins. Vitamin C in particular benefits the rabbits most. It helps to keep your fluffy pet safe from diseases like scurvy. Iron and potassium are also important in keeping your pet friend agile and active. Overall, cilantro has immense health benefits for your furry friend.
Quantity
The next question is, how and how much cilantro is good for your pet rabbit? Well, you can either serve the leaves to your rabbit alone or else mix them up. We think that it is a most ideal practice to mix up the cilantro leaves with the diet that your pet is already following. The manner does not matter as much as quantity does. Well, if you have a baby bunny, we are sorry. Baby bunnies can have none of this stuff; it is too much for their underdeveloped GI system. Adult rabbits can enjoy this stuff, as long as the quantity is carefully controlled around the threshold of one cup.
It is best to introduce cilantro as a treat at first. Your rabbit might not like this stuff, not all rabbits have the same choices in cuisine. So wait and see at first. Then, if you get the green signal, you can incorporate this stuff into your rabbit's diet more regularly. We think it is safe to start with half a cup of cilantro. There are no limitations as to how many times your rabbit can eat this stuff, every week. However, you would be wise to not push the natural boundaries.
Are there any risks?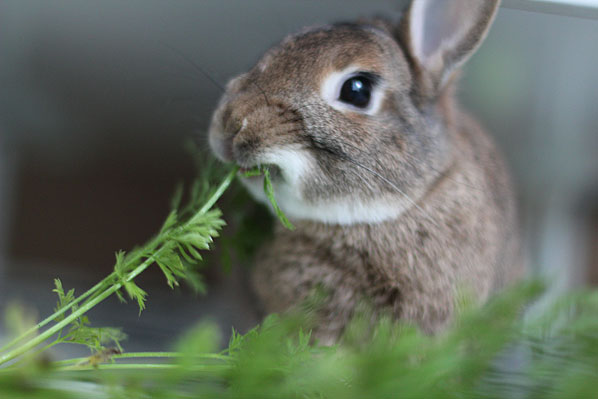 Your rabbit should be all right after eating cilantro, even if it is the first time. There is no particular toxicity or choking hazards associated with coriander anyways. The only complication that can arise is from eating too much of this stuff. Your rabbit cannot nibble on this stuff 24/7, too much of nothing is good. In case you feel that your rabbit has turned apathetic all of a sudden after eating cilantro, it is time to ring the alarm bells. Get your vet on board immediately.
A word about dried cilantro
This one is for the rabbits who love a bit of flavor. The thing with dried cilantro is that you can dust it on your rabbit's normal diet. It will stick with all the other stuff that is found in the regular rabbit diet, and add more flavor to the package altogether. So, you can see, dried cilantro is not a bad idea after all. You can experiment with both versions and see which one your rabbit nibbles on more eagerly.
Conclusion
Before we conclude, we would like to emphasize the importance of freshness in the case of cilantro. Admittedly, keeping coriander fresh is a very hard task. However, you can buy some more in case it has gone bad, which usually happens after a couple of days. Organic coriander is always preferred over the one that you buy at your nearest grocery store. Well, pip-pip. It is time to bid farewell. We hope that you managed to learn something, if not everything from this discussion.