When you hear the word hippie, the first thing that comes to mind is a person with a mellow, laidback lifestyle and who is very much in tune with nature. If this is your lifestyle and you have a cat, you'll want to give her one of the hippie cat names that will convey her free-spirited nature.
Hippie names are fashionable and quite popular because they're funny and unique. They can be a bit unconventional, but they're free-spirited and full of life which makes them a unique and fun choice to give to your cat.
What does it mean to be a hippie?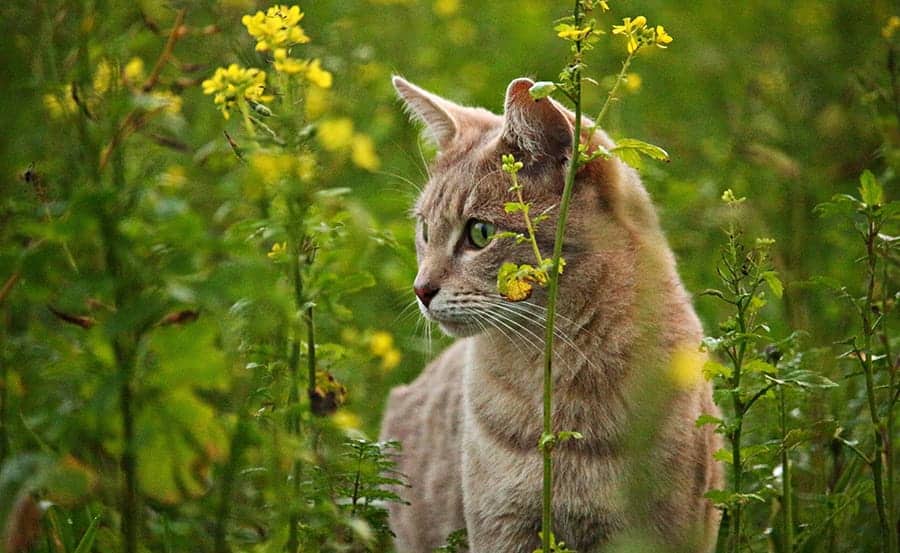 The popular hippie culture started in the 1960s that was associated with freedom, creativity, pace, and spontaneity. This was a youth movement that started in the US and then spread across the world. However, through the years this counterculture has changed and transitioned from the vintage hippie to the modern-day hippie that will still fascinate you even now. The modern-day hippie has 4 sides.
The first type
is the true blue hippie, one who still carries the original values from the past and still advocates for the same values of peace, freedom, and love. It has both the good and bad sides of being a hippie and still wear odd clothes and accessories and use drugs as they advocate for liberal rights. If you have a cat that has characteristics of being the one who has both characters, one of keeping the peace and on other occasions she/he is disruptive, you can get a name like Oscar, Felix, pepper, or lake to go with this personality.
The second
is the played-down hippie version who is environmentally friendly and a tree hugger. Most are vegetarian and are more laidback and focus more on their love for the environment, clean and healthy things. A cat with a more mellow and laid-back attitude with a name like cherry, blossom, cosmic, genesis, or daisy will suit this type of hippie group that is more friendly and loves the outdoors.
The third
is the techno or angry hippies that are more futuristic and like to show off their hippie values in exaggerated ways. They wear strange hairstyles, tattoos, dreadlocks, and body piercings. They host rave parties and consume a lot of drugs and alcohol. They're more of the rebellious hippies. If your cat is rebellious and likes to go against anything you tell her or him, you can get a name like a fox, rebel, avalanche, or thunder to go with their unruly nature.
The fourth
are hippies without a cause, they don't base their lifestyle on the hippie movement or values. They smoke a lot and use the hippie lifestyle as an excuse to take a lot of drugs. They wear a trendier version of the hippie clothes like sandals, tie-dyes, and vests and are said to be hippies who have lost their political activism. If your cat is more of a wanderer and doesn't like playing with the group and goes against what the rest of the cats are doing, it will have a name like a cloud, journey, sparrow, or Marley.
To create hippie cat names, you can draw your inspiration from nature like plants, flowers, seasons, characters of your cat, and many more. You can also name your feline friend after famous hippies written in history or even the values that represent this movement like peace, unity, love.
What are some unique cat names? Hippie cat names (Unisex)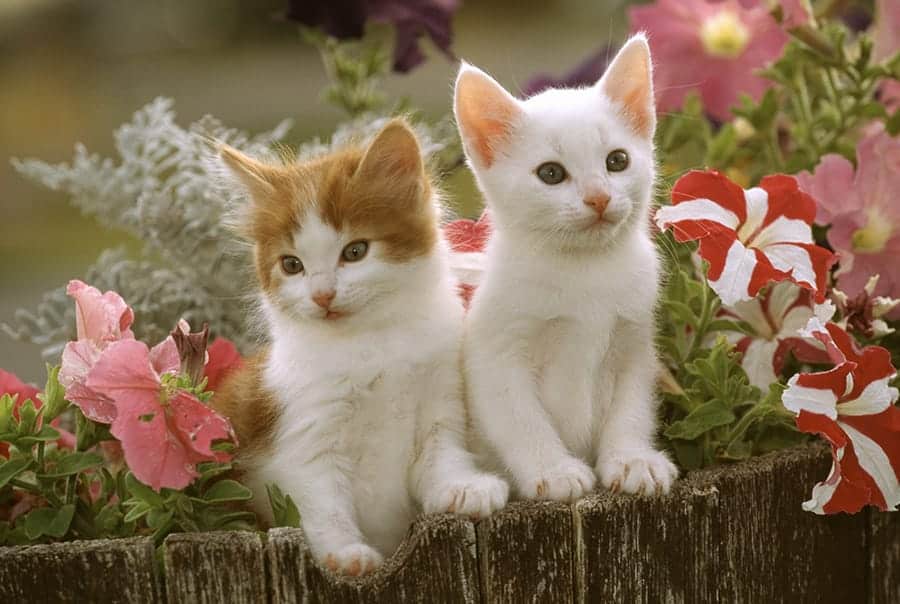 There are many cool hippie cat names that you can give to both your male and female feline friends. These names are more gender-neutral so they will be perfect for any cat regardless of sex.
| | | | |
| --- | --- | --- | --- |
| Aspen | Garnet | Miracle | Spirit |
| Aqua | Halo | Mist | Sunny |
| Apple | Heart | Nirvana | Unity |
| Brian | Indigo | Ocean | Whisper |
| Berry | Infinity | Peace | Wind |
| Brook | Lake | Pepper | Winter |
| Cloud | Liberty | Rain | Zen |
| Cosmic | Love | River | |
| Dakota | Lyric | Robin | |
| Ember | Mango | Sage | |
| Guava | Maple | Sky | |
| Genesis | Meadow | Snow | |
What are some Hippie cat names (Female)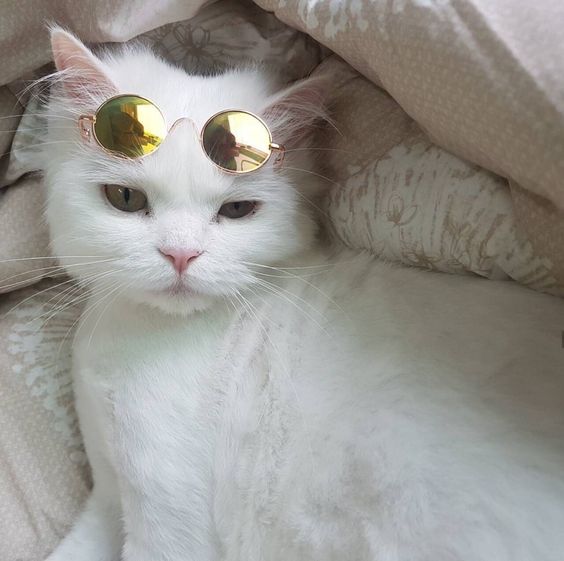 It's very easy to find female hippie cat names than male names because you can get many names from flowers or culture-inspired names. So if you get a female cat, it will be very easy to get a fabulous name.
| | | | | | |
| --- | --- | --- | --- | --- | --- |
| Acacia | Cherry | Gem | Jewel | Pearl | Starshine |
| Ambrosia | Clover | Ginger | Joy | Petal | Summer |
| Andromeda | Daisy | Gypsy | Karma | Poppy | Tulip |
| Aura | Dawn | Harmony | Lilac | Rainbow | Venus |
| Autumn | Destiny | Heaven | Marigold | Raven | Violet |
| Blossom | Eden | Hope | Maya | Saffron | Willow |
| Blueberry | Essence | Iris | Melody | Serenity | Yoko |
| Buttercup | Faith | Ivory | Orchid | Siena | |
| Celeste | Fern | Jade | Parsley | Spring | |
| Chakra | Flora | Janice | Peach | Star | |
What are some Hippie cat names (Male)
At times there are some names that are more masculine or suit a specific gender. If you get a male cat, you can get your inspiration from pop culture, nature, or spirituality to get more unique and strong male cat names.
| | | | |
| --- | --- | --- | --- |
| Avalanche | Earth | Mercury | Rex |
| Barley | Elm | Midnight | Shadow |
| Bear | Fox | North | Stone |
| Birch | Freedom | Oakley | Storm |
| Blaze | Galaxy | Ocean | Thunder |
| Blizzard | Huckleberry | Orion | Topaz |
| Bowie | Ice | Phoenix | Trey |
| Cedar | Krishna | Quest | Ziggy |
| Dusk | Leaf | Rain | Wolf |
| Dusty | Lennon | Rebel | Woody |
More ideas on how to choose hippie cat names
It can be a bit difficult to get a suitable name for your feline friend if you can't get a name from the above list of names. You don't need to worry as other ways will inspire you to choose a name for your cat.
You can choose a name from nature like animals, trees, or flowers
You can also name your cat after countries or cities
You can also choose a name from historic figures or celebrities
Another idea would be to get a name that follows the mythical folklore that has a distinct and whimsical sound.
You can also opt for a musical name to go with their profound music in the 60s and 70s.
Conclusion
When choosing hippie cat names for your feline friend, you should pick a name that is easy to pronounce and one that will naturally roll out of your tongue before committing to the name. You should also check to see if the name matches your cat's personality and appearance.