It's hard to resist those puppy-dog eyes when your canine wants a bite of your meal. Sharing some food is ok, while just a taste of others can even be deadly. Read on and discover whether you should share French fries with your dog?
As a dog owner, maybe you think that the usual dog food is boring for your dog, and you want to try something extraordinary as a treat to him.
What about some salty, spicy, and fatty fries?
Yes, our favorite French fries!
Potato fries, or commonly called French fries, have an irresistible taste, and children and elders love these. Fries are made of potatoes and salt, fried in deep oil, but can also be baked. These are not considered healthy food for humans as well as animals. 
But can dogs eat French fries?
Yes! Dogs can eat French fries, but it doesn't mean that they should.
Dogs and potatoes: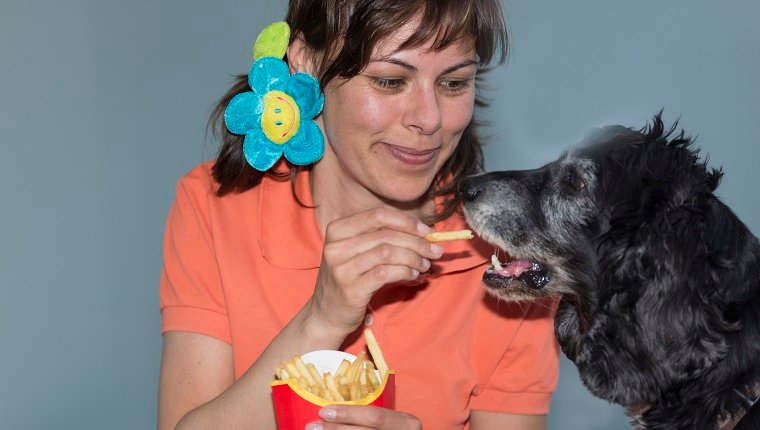 Potatoes are the main ingredients in French fries, and dogs can eat potatoes. These are good sources of potassium and carbohydrates, so they are often found in certain prescription dog foods. In general, potatoes are not dangerous for dogs. Still, the carbohydrates and carbs in potatoes are difficult to digest for a dog's digestive system. Some dogs may also have an allergy, or they are susceptible to potatoes.
Sensitive dogs may suffer from diarrhea even after having a small bite of potatoes. So you can say that some dogs cannot eat potatoes at all.
So! Dogs can eat fries: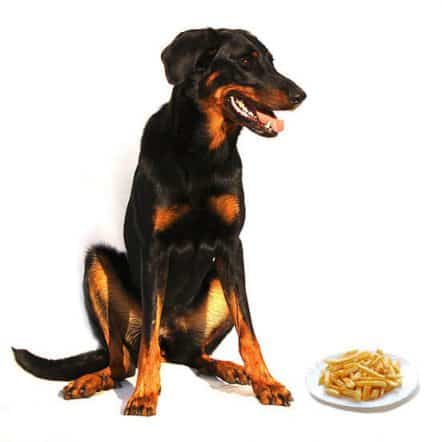 Pet owners feel you are tempted to share a few of the fries with their dog, especially when the dog starts nagging and begging for some.
 But this is the time to say a big NO to them without pity or kindness. 
As an owner and loving caretaker of your dog, it is your duty and responsibility to keep your dogs away from this nasty food in their best interest. This wise decision makes you able to prove that you are worthy of your dog's trust.
As the French fries are unhealthy for you to eat, the same is true for dogs. There is nothing good about fries. These are the potatoes that are changed from their natural form into a deep-fried form. Then it is filled with salt and other harmful ingredients such as additives and preservatives. 
Obviously, after this whole unhealthy process, they have nothing good to serve for your dog! Keep French fries always off-limit whenever Fido is concerned.
French fries for the dog (benefits):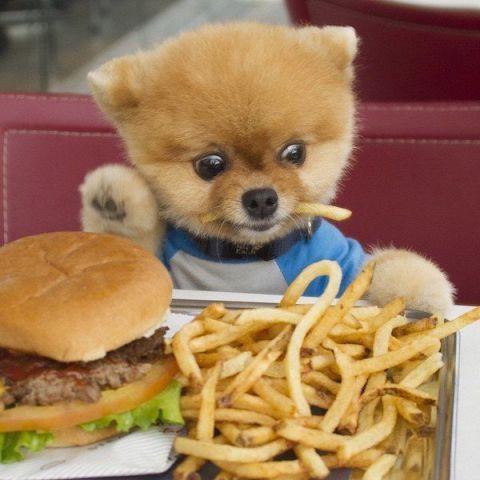 There are zero benefits of eating French fries for your dog. If you want to support your pooch's good health, avoid feeding him food with a lack of healthy nutrients. These are potato sticks loaded with trans fats that are additionally loaded with other processed and manufactured ingredients. The digestive system of your dog is not able to process french fries. It may get captured in several different complications.
French fries are nothing but a complete package of fat and carbohydrates that contribute to gaining weight for your dog. For an already overweight pup, even a small amount of fries is not allowed to serve. 
You need to understand that your pooch is a canine, and they need a diet composed of rich protein and fat. Dogs metabolize their energy from the breakdown of proteins into glucose and from the oxidation of fat. There is no need to provide additional carbs to dogs for the extra energy, so they do not need carbohydrates present in fries. 
French fries are bad for dogs: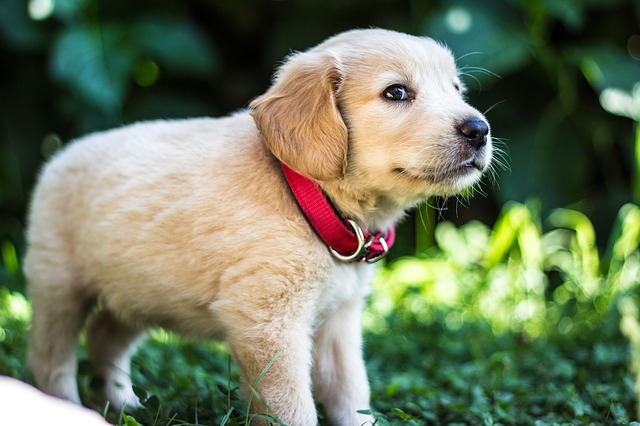 It is already clear that French fries are absolutely free from all nutritional benefits for dogs. These chips insanely rich in calories lead to your dog becoming obese and affect their health badly:
The rich saturated fat present in French fries leads your dog to develop pancreatitis.

French fries can transform your four-legged furry friend into a picky eater. When your dog gets lots of yummy treats like French fries, eventually they get habitual of it. They lost their interest in a healthy diet and didn't eat their regular meals to wait for the greasy fast food. Even in certain situations, dogs can live with mainly no food and beg for potato fries desperately.

Too many fries for your dog may lead to salt poisoning. Dogs that eat a lot of salt come down with salt poisoning. Maybe you think it is not very dangerous, but in actual it is. The presence of too much salt disturbs the body's electrolyte balance, and this salt poisoning can permanently damage the kidneys of your dog.

French fries for your pet increase the possibilities of bloating. These are High-fat foods that deter the emptying of a pup's stomach and make your puppy susceptible to bloating.

Salt or sodium poisoning can also result in serious health conditions like a comma, or it can even kill your dog. Vomiting, loss of appetite, and diarrhea are the initial symptoms of sodium poisoning. Some other symptoms of sodium poisoning can be:

Increased thirst

Increased urination

Lethargy

Weakness

Seizures

Muscle Tremors
NOTE: Kidney damage is a severe condition that is rarely reversible, and it progresses with age. Sometimes the initial damage seems very severe, but it will get worse with time.
How to prevent your dog from eating French Fries?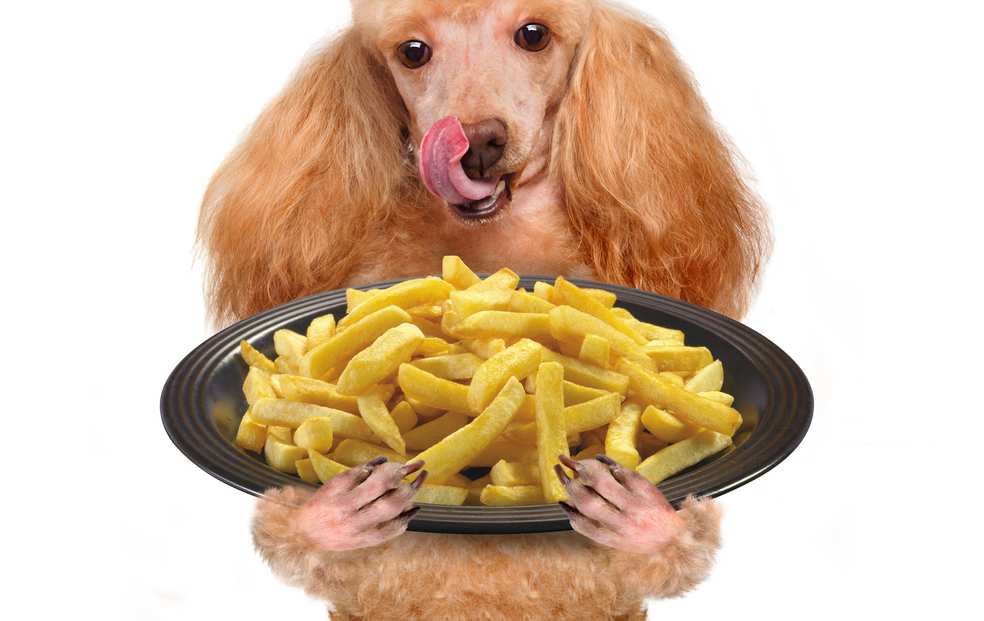 It is true that feeding your dog a few fries here and there doesn't cause any issues, but serving your dog on and off with French fries gives them various health problems. 
Dogs quickly develop their habits and usually make a habit even if anything is exposed to them a couple of times. According to your perception, French fries are tastier than good normal potatoes, and dogs also experience the same temptation for potato fries. But in actuality, your canine friend cannot find much difference between the fries and normally cooked potatoes.
According to the ideal scenario, it is best if you don't ever make your dog familiar with French fries. In this situation, your pooch will never expect to make these fries regular food in their diet. The easiest strategy is to keep your devoted friend in another room or outside while you eat to implement this condition. Please keep your pet friend away from your food whenever you are not there to stop them.
Alternatives to French fries for your dog: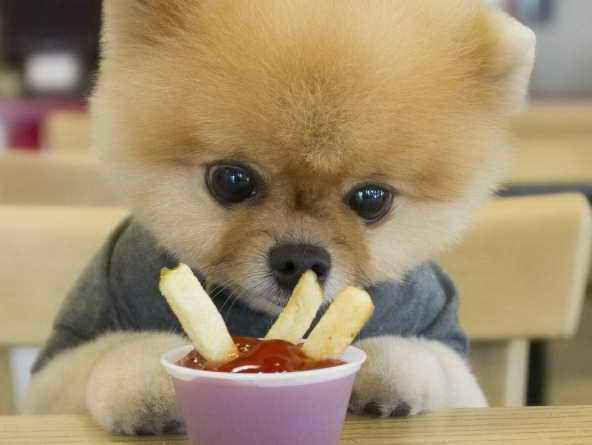 If you still wish to serve them French fries, it's better to think about an alternative human food or the next best thing. Try to completely avoid offering any drive-thru food with your dog, even though the 'healthy options too.
Serve real healthy options to your dog to enrich the dog's menu and everyday lunch. You can please your pet with sweet potatoes or other vegetables such as broccoli or carrots. It is not about limiting your canine friend to healthy vegetables, but share healthy fruits with him as well as an occasional treat.
NOTE: Always check with a veterinarian before adding anything to your pooch's diet.
Dogs eat French fries occasionally! Now what?
 If your dog is habitual of occasionally eating French fries, it is not the end of the world. It's not dangerous to have fries occasionally as a treat. Fries are unhealthy, with not a single health benefit. That is why dogs should not eat fries. Eating a large number of French fries may cause stomach aches, diarrhea, or passing gas issues.
It would be best if you were so strict in feeding your dog French fries occasionally. Never feed them more than a few pieces and make it a Thanksgiving treat, but not the training treat. It is much better to give them steamed sweet potatoes instead of this trash food.
If your dog has eaten many fries at a time, it is an alarming situation, and you should keep an eye on him. Fill up your dog's water bowl, and if you feel they start to behave strangely, take them to a vet.
Final Verdict!
Can Dogs Eat French Fries?
YES and NO.
Dogs can eat fries, and they are not toxic to dogs, and your pup will not suffer from any serious problems resulting from eating a few. But if you allow eating too many, it will surely result in serious issues.
There is no such need to offer your dog a fry, and these are not and will never be a safe option to use as a treat or snack. French fries are loaded with fat, carbs, salt, and your dog's body and stomach hate it.
Just stick to your guns and don't give in to begging, whining, and barking. It will surely benefit your pooch in the long run. No need to get fret in a situation where your dog accidentally ate French fries. If they were just a few sticks, be calm, look out for the possible symptoms, and consult with the pet professional in case of any emergency.